The cladding for WC elements.
Easy to assemble for a perfect result.
Qboard® quick installation kit
The Qboard® quick assembly kit is the practical helper for cladding WC wall elements. It has cut-out holes for all standard toilet connections, saving you the bother of measuring and cutting to size. The Qboard® quick is fixed over the WC wall element in just a few steps using the screws included in the kit.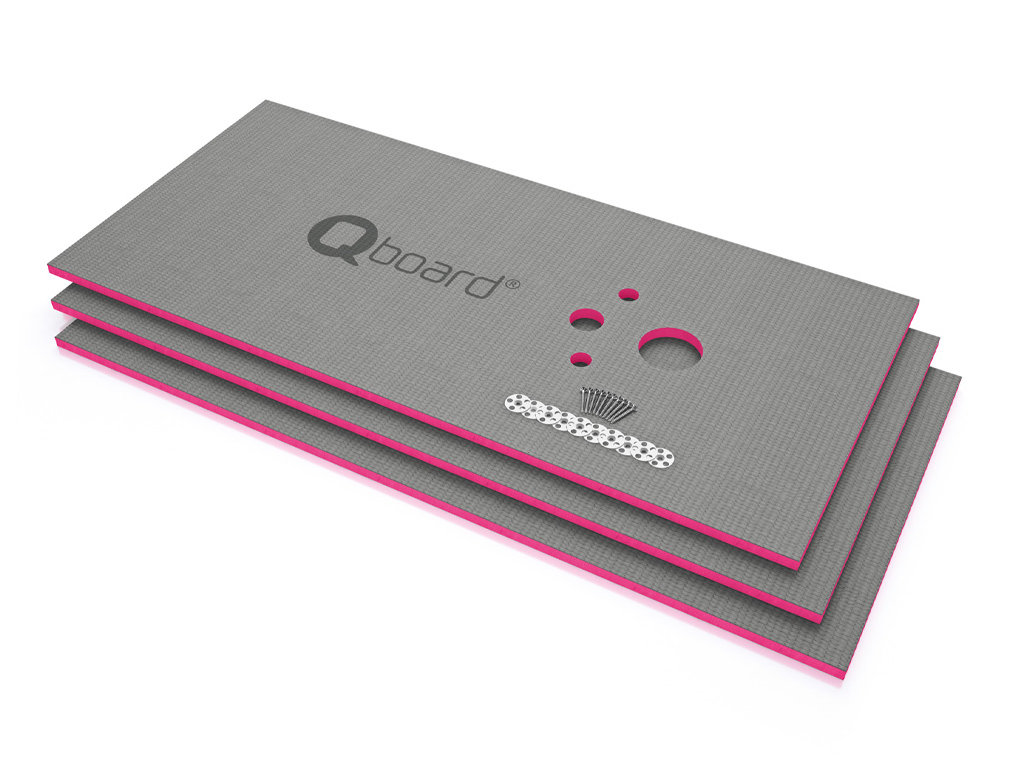 Product features of Qboard® quick
The Qboard® quick assembly kit is supplied with the right size screws and insulation board discs as well as the construction board with cut-out holes for quick and easy installation.
Three-part kit for cladding WC wall elements
Cut-out holes suitable for all standard toilet connections
Waterproof polystyrene foam core ideal for wet rooms
Mortar coating on both sides suitable for the direct application of tiles
Lightweight for easy handling
Incl. 10 insulation board discs, 10 self-tapping screws
Compression proof
Bend-resistant
Thermally insulating
Easy to use with simple tools
Board dimensions: 1300 x 600 mm
Thickness: 20 mm
Any conventional tools: knives, cutters, handsaws, electric jigsaws, electric circular saws or circular table saws.
You can use sandpaper for precision work and if you need a hole, then just use a screwdriver.
Screws don't stay in place permanently in the foam core. Therefore, larger/heavier objects have to be screwed through the construction boards to a firm subsurface behind them. However, smaller objects (up to about 3 kg) can be fixed directly into Qboard construction boards using special spiral dowels (such as FID dowels from Fischer).
---
The product in these applications: