The construction board for curved shapes.
Qboard® qreative construction board
Individual ideas for that special bathroom design are easy to realise using Qboard® qreative. The flexible construction board already has slits cut into it at the factory, allowing you to design curved shapes for all sorts of applications. Thanks to its waterproof core, Qboard® qreative can also be used in wet areas. Tiles, filler or plaster can be applied directly to the material.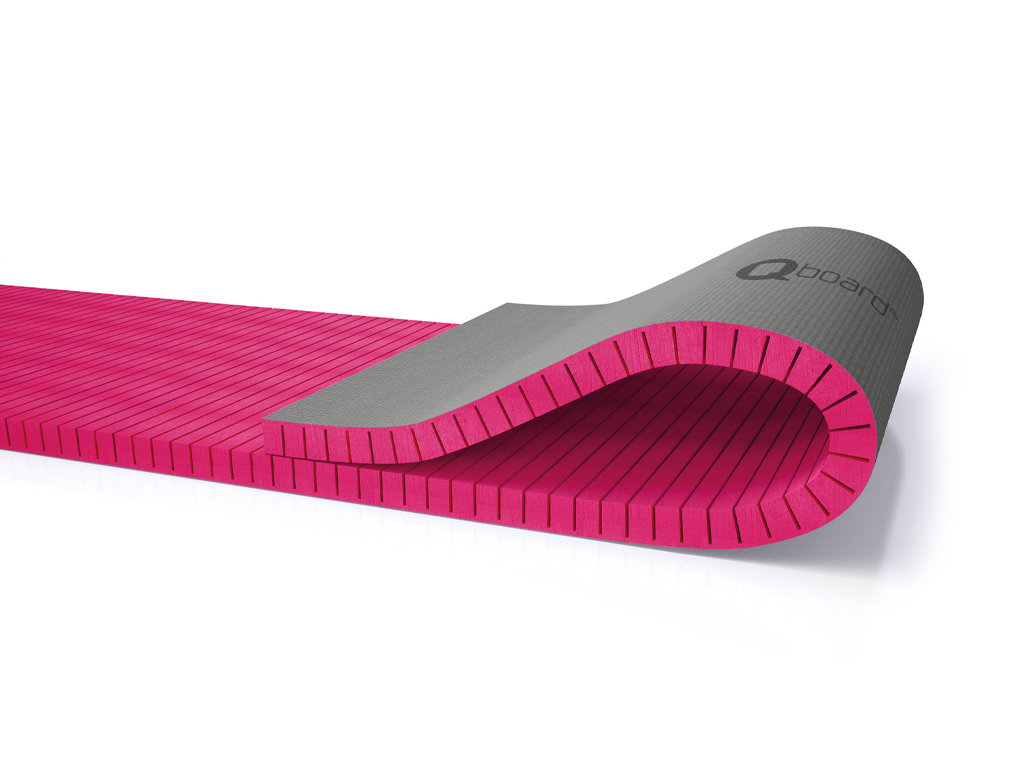 Product features of Qboard® qreative
Bendable construction board for curves
Diagonal slits cut into one side
Smallest internal bending radius: 240 mm
Waterproof polystyrene foam core ideal for wet rooms
Lightweight for easy handling
Mortar coating on one side
For he direct application of tiles, filler or plaster
Lightweight for easy handling
Compression proof
Thermally insulating
Easy to use with simple tools
Board dimensions: 1300 x 600 mm
Thickness: 30 mm
Any conventional tools: knives, cutters, handsaws, electric jigsaws, electric circular saws or circular table saws.
You can use sandpaper for precision work and if you need a hole, then just use a screwdriver.
The application temperature limit for Qboard® is 75°C. We do not recommend using Qboard® in areas where temperatures can be higher.
---
The product in these applications: