Shower element with modern channel drain.
Tiles can be applied directly, with integrated fall.
Qboard® liquid line shower element
A walk-in shower doesn't just have practical benefits. The shower becomes an eye-catching feature with the slim stainless steel drain channel of the Qboard® liquid line. If you prefer a more discreet look, simply turn the drain channel over and tile the other side. Then the drain almost disappears from sight. With the integrated fall of the shower board and matching accessories, installation could not be easier.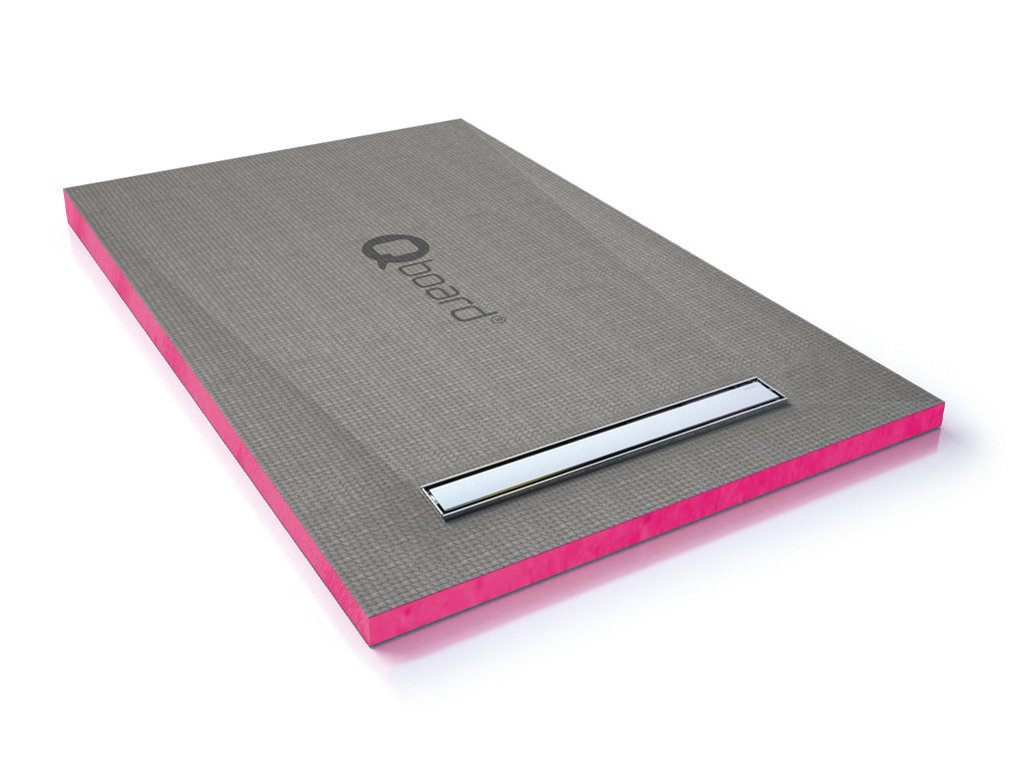 Product features of Qboard® liquid line
Shower element that can be tiled with drainage channel in brushed stainless steel
Stainless steel bar can be reversed and tiled on the back.
Waterproof polystyrene foam core with special coating on both sides
Integrated one-sided fall
Wheelchair-accessible
Compression proof
Thermally insulating
Easy installation
Dimensions: 1400 x 900 mm
Can be shortened
Channel length: 750 mm
Thickness: 60 mm
Yes, it is possible to shorten Qboard® channel drain boards in principle. A plastic flange has been incorporated near the drain. This should not be cut. Therefore, leave at least 40 mm all around the drain.
Horizontal drain: approx. 0.8 l/s
Vertical drain: approx. 0.8 l/s
---
The product in these applications: