Bath panelling made easy.
A tiled bathtub in just a few steps.
Putting a bathtub into a new bathroom? We make bath panelling easy - with Qboard® qladd. The construction boards are fitted under the rim of the bath and made totally waterproof in just a few steps.
Tile the material to suit your taste and the bathtub will become the highlight of your renovated bathroom.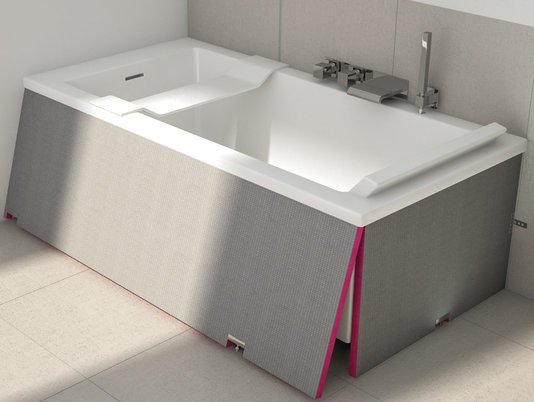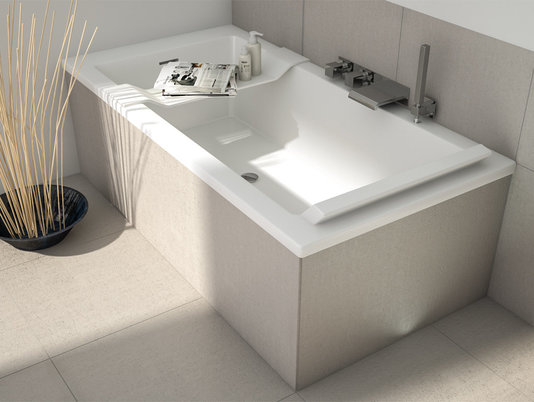 ... and here's how to do it: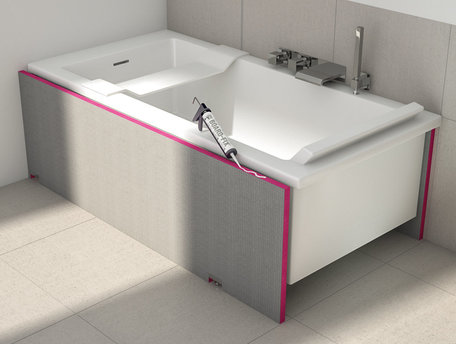 Cut Qboard® qladd to the appropriate height and length and apply Board-Fix to the long and transverse side.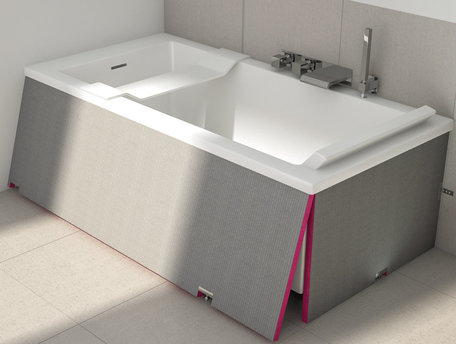 Place the elements under the tub edge and position them. The height-adjustable feet enable you to easily smooth out uneven patches of up to 10 cm in raw concrete or screed during installation.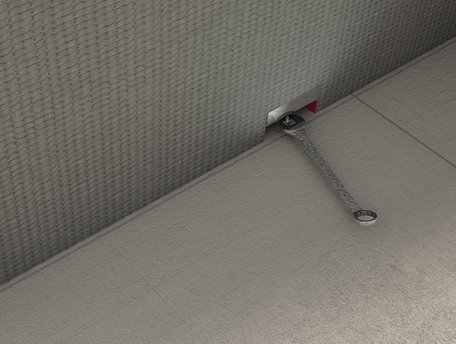 Unscrew the height adjustment mechanism of the feet with a spanner until Qboard® qladd is securely positioned under the tub edge.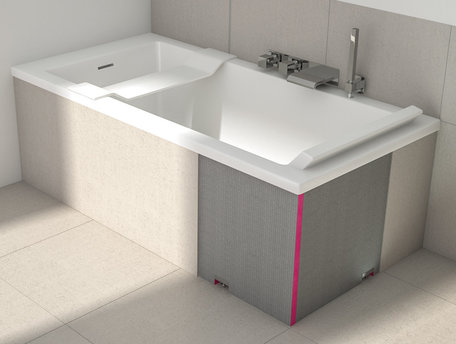 After all board joints and visible edges were levelled out with Qboard® glass-fibre tape, Qboard® qladd can be tiled immediately.
Panel your bath easily with these Qboard® products:
Qboard® qladd
Board-Fix
Qboard® glass-fibre tape or sealing tape
Please refer to the list of materials under Downloads for the tools you will need.
Any conventional tools: knives, cutters, handsaws, electric jigsaws, electric circular saws or circular table saws. You can use sandpaper for precision work and if you need a hole, then just use a screwdriver.
Yes, the core of the Qboards® consists of extruded polystyrene foam, a synthetic material that has excellent thermal insulation properties. It has a thermal conductivity of approx. 0.035 W/(m·K).