Construction board with tongue and grooves.
Qboard® basiq nf construction board
Qboard® basiq nf with tongue and groove system facilitates the stable and flat connection of construction boards with each other. Different designs are possible thanks to the various arrangements of grooves. Qboard® basiq nf is ideal for building shower or partition walls without framework.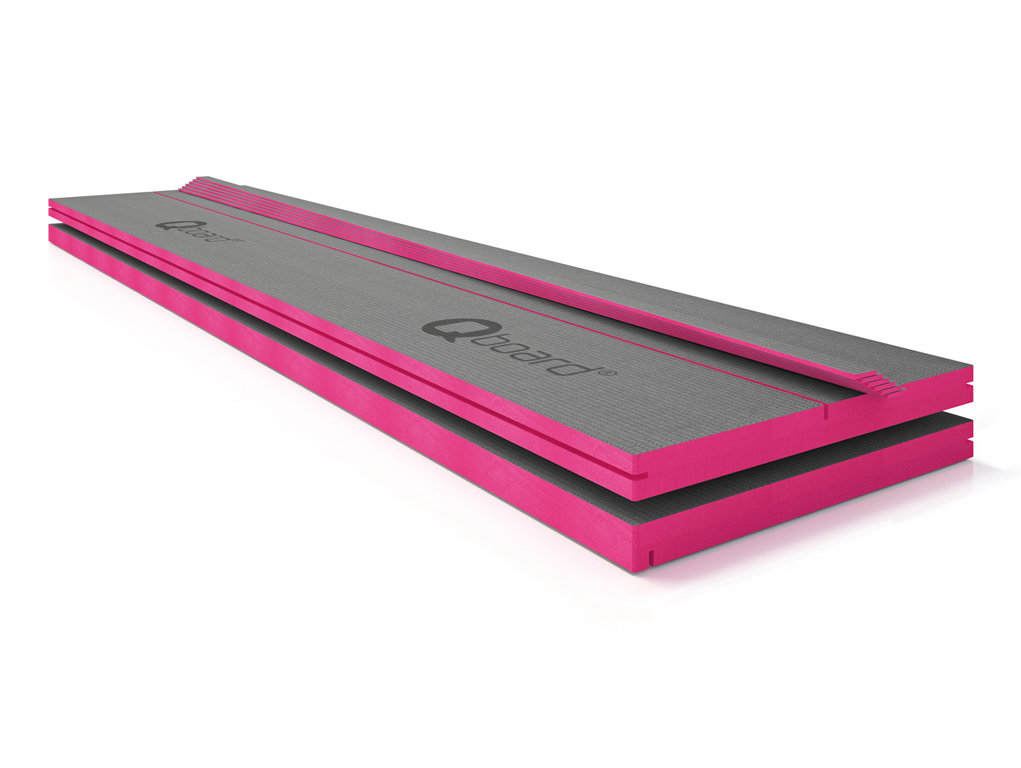 Product features of Qboard® basiq nf
Tongue and groove edge profiles for stable and flat connection of the boards
Incl. 2 tongues (1300 x 37 x 6 mm)
Waterproof polystyrene foam core ideal for wet rooms
Mortar coating on both sides suitable for the direct application of tiles, filler or plaster
Lightweight for easy handling
Compression proof
Bend-resistant
Thermally insulating, also suitable for interior insulation
Easy to use with simple tools
Board dimensions: 2600 x 600 mm
Thickness: 50 mm
Any conventional tools: knives, cutters, handsaws, electric jigsaws, electric circular saws or circular table saws.
You can use sandpaper for precision work and if you need a hole, then just use a screwdriver.
Yes, surface finishes can be applied directly, such as: tiles, plaster or thin skim/finishing coats of plaster.
Tip: If you use filler or gypsum plaster, a primer will be needed. Follow the recommendations of the filler or gypsum plaster manufacturer.
Yes, with a solvent-free emulsion.
Screws don't stay in place permanently in the foam core. Therefore, larger/heavier objects have to be screwed through the construction boards to a firm subsurface behind them. However, smaller objects (up to about 3 kg) can be fixed directly into Qboard® construction boards using special spiral dowels (such as FID dowels from Fischer).
---
The product in these applications: